is a retail and wholesale supermarket group in globle, the group has more than 2,100 stores in 33 countries around the world. Metro announced the "Store of the Future" plan,announced the adoption of RFID technology throughout its supply chain. Scope of application: Design inventory, transportation, logistics, warehousing and other retail supply chains in multiple links.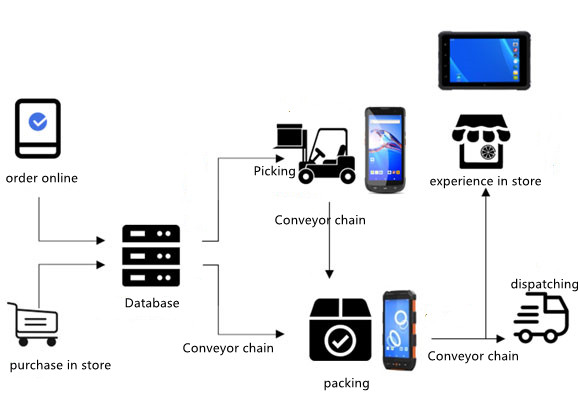 User benefits
1. Use the RFID handheld system to identify pallets, outbound (delivery) and inbound processing, and increase the efficiency by 15%-20% on the basis of the current time.
2. Supply chain delivery is not timely, errors can be found in time, and inventory accuracy can be improved.
3. Avoid staff from picking goods with errors, picking goods in shortage and improve accuracy,And the loss rate of goods is reduced.
4. Save personnel capital and improve management level.
5. Let customers get the goods in the shortest time.