Great Wall Motors is a chinese automobile brand founded in 1984, mainly produces SUVs, cars, pickups and new energy vehicles and other models. Great Wall Motors is China's first privately-owned vehicle company listed in Hong Kong's H shares, the largest domestic SUV, pickup truck manufacturer, and a multinational company.
Handheld-Wireless handheld terminals can quickly identify various types of barcodes, collect and upload data in real time, and help Great Wall Motors realize the traceability of incoming material detection and requisition links of the production line.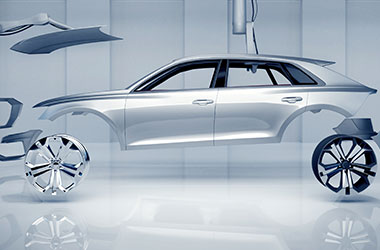 User benefits:
1. Improve work efficiency, automatically input and transmitted information
2. Collect and upload data in real time to reduce data error rate.
3. Realize data automation, simplify query steps, accelerate query speed, and reduce work difficulty.
4. Realize incoming material detection.
5. Incoming materials can be traced to the source, and all links of the product can be traced.